Across Cultures aims to offer a world-renowned service that provides teachers with the skills and resources needed to successfully support their language learners within the demands of the curriculum and a multilingual world.
This includes providing:
Quality professional development for teachers with EAL learners
EAL blended learning resources for differentiating easily across the curriculum
ESOL blended learning resources for supporting pre-literate and low-level literacy adult learners
The Across Cultures team shares a commitment to:
Quality
Communication 
Customer service
Innovation
Integrity
Teamwork
Continuous learning
Through these values, we work together, with individuals and groups, to deliver the best possible outcomes for you and your learners.
Caroline Scott, Author and Director at Across Cultures originally began writing an induction to English, funded by the Local Authority of Tower Hamlets in 2002.
This funding was awarded to accommodate for the distinct need for additional support for new-to-English learners in the mainstream. After writing her first draft, Caroline went on to develop this further, eventually providing training for many schools in Tower Hamlets and beyond. After some years, Caroline left Tower Hamlets to start an international School overseas. There, she was able to develop ideas further.Following significant additional research, she wrote her first book, 'Teaching Children as an Additional Language: A Programme for 7-11 year olds.' She later went on to write her second book, 'Teaching English as an Additional Language 5-11, A Whole School Resource', which encompassed many more facets of language learning, including language learning strategies, additional assessment and differentiating further for all levels of language across all curriculum subjects.
The Learning Village, an online English language learning programme for learners in schools (www.learningvillage.net), was a natural evolution of her work. It allows increased flexibility for learners and teachers, as well as providing significantly more content and assessment opportunities. Caroline also delivers a three-day training for senior teachers/leaders on supporting EAL learning across the curriculum (the EAL Framework course) as well as whole-school insets and one-day courses on how to achieve effective EAL teaching through the Learning Village.
Caroline Scott
Director, Author & Trainer
Caroline Scott BA, DipM, NPQH, MA has worked in schools across the world, developing English language skills for young learners. Catering for beginner through to fluent learners in culturally rich, internationally minded learning environments, she has also trained teachers in Europe, South East Asia and the Middle East. Caroline was the founding Head of Primary at CES, a British International School in Cairo, Egypt (3-18 IPC school) and the Primary Principal at the International School of Milan, Italy (3-18 IB PYP school). As the founder of Across Cultures and creator of the Learning Village programme, Caroline also delivers training on EAL in schools in the UK and overseas. Caroline is the author of 'Teaching Children English as an Additional Language: A programme for 7-11 year olds', 'Teaching English as an Additional Language 5-11: A Whole School Resource' and 'An English as an Additional Language (EAL) Programme: Learning through images for 7-14 year olds'.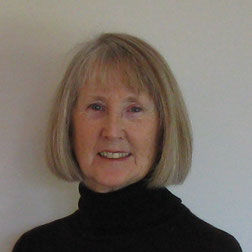 Breda Matthews
EAL Specialist
Breda Matthews, MA, B.Ed., Dip TESSOL, is responsible for demonstrations and training in the Australasia region, as well as content development. She is a facilitator and teacher of English language learners and has wide experience and expertise in programme design, teaching and assessing English language learners, resource creation and professional development in New Zealand. Breda has designed and delivered face-to-face and online programmes to English language learners. She is the founder of the English Language Resources Centre in New Zealand.
Iva Miteva
EAL Specialist
Iva is an EAL Specialist who has taught EAL to international pupils from different countries and educational backgrounds for over 18 years. In addition to that, she has also led and managed the EAL provision in a number of schools as Head of EAL and EAL Coordinator. Iva has a PG Dip in Educational Leadership and Management and a Master's in Applied Linguistics. Iva is passionate about multilingualism, valuing diversity and the importance of maintaining children's home languages.
Jane Bryan
EAL Specialist
Jane Bryan is an EAL Specialist at Across Cultures, where she is responsible for demonstrations, training and memberships, as well as content development. Prior to joining Across Cultures, Jane held the position of Lead EAL Specialist, teaching across KS1 and KS2. She has over 14 years' experience in English Language schools for Primary, Secondary and adult learners, both internationally and in the UK, where her roles have ranged from ESL teacher to Director Of Studies and Projects Director.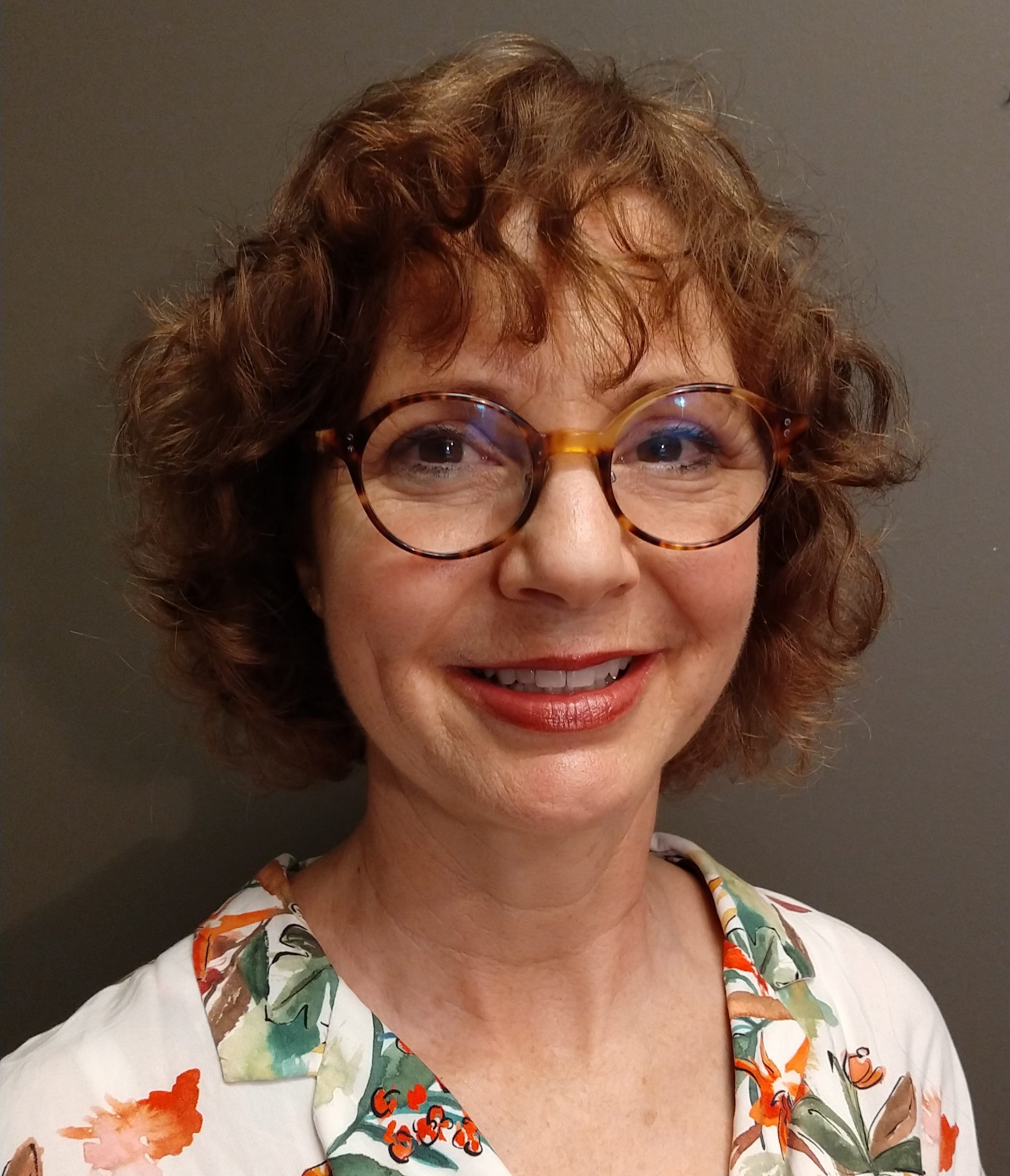 Miranda Howell
EAL Specialist
Miranda, MEd BA Hons Trinity Dip TESOL, Mindlab, is responsible for demonstrations and training in the Australasia region, as well as content development. She is an EAL specialist who has taught in primary, secondary and tertiary organisations in the UK, New Zealand, Malaysia and Oman. Miranda has worked as an academic leader and as a teacher professional development coach. She also has experience across a range of international curricula, including NZCEL, NCEA, PYP, IMYC and Cambridge. Her specific area of interest is blended learning to meet individual student needs in a relevant context.
Christine Hanley
EAL Specialist
Christine, TTC, Dip.Tchg (Primary), BA (Linguistics), PGDip.ELT, is responsible for demonstrations and training in the Australasia region, as well as content development. She is a facilitator and teacher of English language learners who has taught in primary schools and the tertiary sector in New Zealand, where she specialised in EAP programmes. She has worked as an academic leader, professional development coach and project director in primary, secondary and tertiary contexts. Christine has developed and delivered face-to-face and online programmes to English language learners.
Eli Briasco
EAL Specialist
Eli is involved in content development, training and demonstrations for schools in the Australasia region. He is a registered secondary teacher with over 15 years' experience teaching English in Japan, Australia, Brunei and New Zealand. He has also worked with educators as a literacy coach and an education project manager. He has a keen interest in extensive reading and producing graded reading material. Eli has a Master of Applied Linguistics and a Cambridge Delta, and lives in Nelson, New Zealand.
Jane Jeffrey
EAL Specialist - Virtual School
Jane Jeffrey, (BA History, Cert. TEFL/TESoL, PG Dip Teach (Primary), PG Dip Applied Linguistics), has lived and taught English in Japan, London and the Czech Republic, as well as in New Zealand. She has taught levels from beginner to university prep classes, IELTS preparation and Business English classes. She has participated in creating materials and courses. She has a strong interest in literacy and numeracy, and has also taught and helped develop materials for Lit/Num. While most of her teaching has been in person, she has spent considerable time using blended learning in class, and is looking forward to teaching online as a new adventure.
Jessica Gosling
EAL Specialist for Early Years
Jess has taught in five different countries in varied EAL roles, including as a classroom teacher, Head of Year and Director of her own Early Years business. She currently works in a Reception class in an international school in Taipei. Jess writes regularly for the Times Educational Supplement (TES) about her teaching practice and EAL in general. A highly passionate educator, she studied a Masters in Childhood Studies and Early Years.
Mary Langford
EAL Specialist (Mother tongue & International Education)
Mary has over 40 years' experience in international school life, including as a teacher, Principal and Director. She served as Deputy Executive Director of the European Council of International Schools (ECIS), instructing in and addressing language issues, mobility and transition. Across the sector, she has worked in governance, admissions, alumni relations, examinations, and public relations and communications. Mary was involved in the founding of the new Halcyon London International School in 2012 - the first not-for-profit international IB World School (MYP and DP) in central London - and managed its mother tongue language programme for the next two years as an independent consultant. She has worked as a consultant advising international families seeking school placements and as a Visiting Lecturer at University College Zealand, Denmark, advising on international teaching practice and placements. Mary has served on 17 multi-agency international school accreditation visiting teams and her work has taken her to over 90 international schools worldwide. With colleagues, she developed the International Language and Literature Teachers' Cooperative, providing mother tongue language support to IB students. Her articles, authored works and peer book review have been published globally. She has spoken extensively before school staff, leaders and boards, parent associations, international schools associations and private-sector interests, and has been interviewed for numerous blogs, podcasts, articles and programmes. Mary has a BA in Spanish/Portuguese and Latin American Humanities and an MA in International Education; she is currently undertaking doctoral studies in International Education at the University of Bath.
Louise Kearns
EAL Specialist
Louise Kearns is an EAL specialist based in the Netherlands; she has worked extensively in EAL. Louise has a wealth of experience in presenting EAL training, coupled with a passion for helping schools transform their EAL approaches. Louise has worked closely with Across Cultures to develop a whole-school EAL policy and EAL handbook, which includes the implementation of the Learning Village.
Simon Lobo-Morell
Simon joined the Across Cultures team to work collaboratively in developing our online EAL learning environment, the Learning Village. Simon has over 20 years' experience as a programmer and has a keen interest in languages, having also taught English as a Foreign Language. Simon runs CDU Digital, a website development and digital marketing business.
Beverley Roby
Memberships
Beverley is often the first person you'll speak to if you register on the Learning Village. She'll help with all your initial questions and set you up with your EAL Specialist, who can provide you with initial training and ongoing support. Beverley lives near Manchester with her dog, Poppy, and is the proud mother of Jasmine.
Heidi Niederkofler
Content Development Lead
Heidi is responsible for the planning and managing of content development processes, as well as the creation of resources, virtual lessons and training videos. Heidi has worked as a primary English teacher and speaks three languages fluently. She currently studies towards her trilingual Master's degree in Primary Education and spends most of her free time reading and playing with her dog, Pixie, and her two cats, Haku and Miso.
Charlotte Shingler
Digital administrator
Charlotte is responsible for digital administration, helping with content processing and developing reports. She has significant experience in working with websites and customer relationship management (CRM) tools and in the field of digital marketing. In her spare time she loves being a mum to her little boy.
Kelly Morrell
Administrator
Kelly manages new and existing memberships of the Australasia region. Based in Auckland, New Zealand, Kelly has a varied background in travel, tertiary & retail industries. Her happy place is spending time with her young family or pottering in the garden.
Karen Wilson
Finance Assistant
Karen is responsible for many of our financial tasks. She manages our invoices and is the point of contact for any financial queries. She has a background in education, having previously worked as a primary school teacher for many years. In her spare time, Karen can usually be found on the sideline supporting her son and daughter's many sporting activities.
Alex Turner
Admin assistant (on maternity leave)
Alex is responsible for admin support at the Learning Village and for creating the images and audio for the Learning Village lessons. Alex studied illustration at Falmouth University and works as a freelance illustrator in addition to her work at Across Cultures. She lives in the countryside near Bath (UK), and in her spare time enjoys knitting (badly) and growing her own vegetables.
Sara Marchetto
Illustrator (Learning Village)
Sara does an incredible job of bringing the Learning Village to life! Sara lives in a beautiful, small village in the Italian Alps and loves walking in the mountains and practising yoga. She started her illustration career by creating an adventurous comic series about her and her primary school classmates in her first days of school. She started to publish in 2006 and, since then, she's been creating illustrations for textbooks, educational projects and fiction books, collaborating with publishers and public and private clients in Italy and worldwide. www.blog.saramarchetto.com, [email protected]