Caroline Scott, Author and Director at Across Cultures originally began writing an induction to English, funded by the Local Authority of Tower Hamlets in 2002.
This funding was awarded to accommodate for the distinct need for additional support for new-to-English learners in the mainstream. After writing her first draft, Caroline went on to develop this further, eventually providing training for many schools in Tower Hamlets and beyond. After some years, Caroline left Tower Hamlets to start an international School overseas. There, she was able to develop ideas further.Following significant additional research, she wrote her first book, 'Teaching Children as an Additional Language: A Programme for 7-11 year olds.' She later went on to write her second book, 'Teaching English as an Additional Language 5-11, A Whole School Resource', which encompassed many more facets of language learning, including language learning strategies, additional assessment and differentiating further for all levels of language across all curriculum subjects.
The Learning Village, an online English language learning programme for learners in schools (www.learningvillage.net), was a natural evolution of her work. It allows increased flexibility for learners and teachers, as well as providing significantly more content and assessment opportunities. Caroline also delivers a three-day training for senior teachers/leaders on supporting EAL learning across the curriculum (the EAL Framework course) as well as whole-school insets and one-day courses on how to achieve effective EAL teaching through the Learning Village.
Caroline Scott
Director, Author & Trainer
Caroline Scott BA, DipM, NPQH, MA has a wealth of experience in supporting young emergent bilingual learners within culturally rich, internationally minded learning environments. Caroline has taught at schools Europe, South East Asia and the Middle East, where she has also trained other teachers in supporting language learning with the curriculum.

Caroline was the founding Head of Primary at CES, a British International school in Cairo, Egypt (a 3-18 IPC school) and the Primary Principal at the International School of Milan, Italy (a 3-18 IB PYP school). She has also held a number of class teaching, EAL co-ordinator, senior leadership and advisory roles in the UK.

Caroline is the author of 'Teaching Children English as an Additional Language: A programme for 7-11 year olds', 'Teaching English as an Additional Language 5-11: A Whole School Resource' and 'An English as an additional language (EAL) Programme: Learning through images for 7-14 year olds'. She is the creator of the Learning Village (www.learningvillage.net), an online learning programme for 6-14 year-old English language learners in schools where English is the language of instruction. Through this programme and her books, she designs resources for learners, as well as training programmes for teachers, to assist them in leading EAL in their school. Caroline is also the editor of the EAL Teaching newsletter, a free monthly EAL newsletter for teachers.

Currently, Caroline is working on extending the Learning Village to communities and families. She has a keen interest in education technology.
Isabelle Bridger-Eames
EAL Specialist
Isabelle is one of our EAL Specialists responsible for demonstrations, training and memberships. She is an experienced teacher having taught KS2 and 3 for over 10 years. She has a Master's in Educational Leadership and Management. She is a freelance author of educational books, having had four KS2 English revision books published . Furthermore, she has also been a consultant teacher trainer for a large education company, training teachers on an online learning platform. She is very excited to be part of the Learning Village and Across Cultures team.
Gemma Fanning
EAL Specialist
Gemma has worked in the education sector for the past 15 years, accumulating a wealth of experience and knowledge. Prior to joining Across Cultures, Gemma has held numerous EAL leadership roles in the international sector, which commenced at Dwight School, London and culminated in her role as IB Diploma Coordinator, at King's College, The British School of Madrid. During her career, Gemma has co-edited the IATEFL book 'Teaching Children English: From Research to Practice', as well as writing articles for Across Cultures. Gemma is a graduate of the University of York, where she studied a Master's degree in Teaching Children English.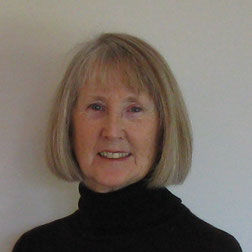 Breda Matthews
EAL Specialist
Breda Matthews, MA, B.Ed., Dip TESSOL, is responsible for demonstrations and training in the Australasia region, as well as content development. She is a facilitator and teacher of English language learners and has wide experience and expertise in programme design, teaching and assessing English language learners, resource creation and professional development in New Zealand. Breda has designed and delivered face-to-face and online programmes to English language learners. She is the founder of the English Language Resources Centre in New Zealand.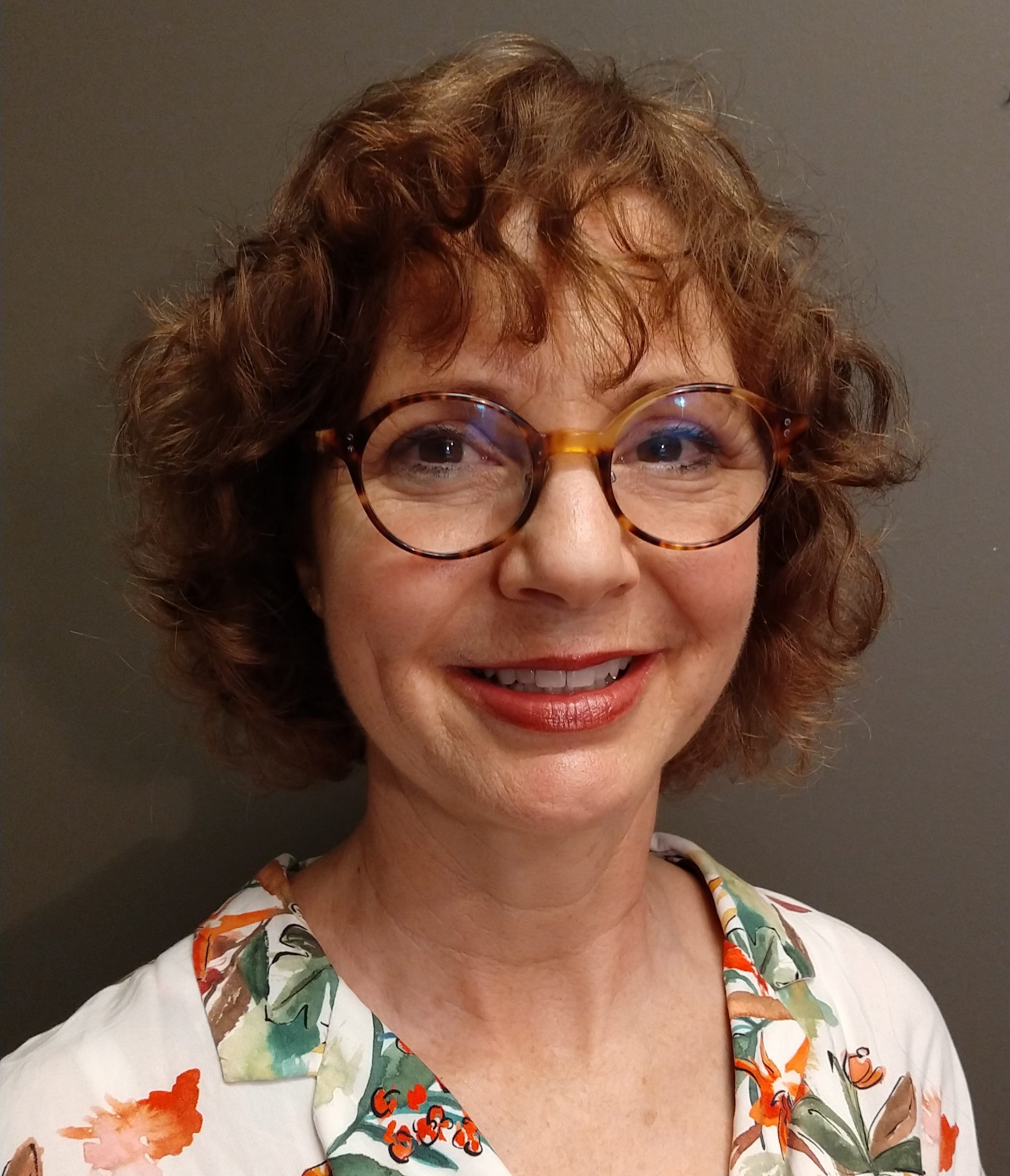 Miranda Howell
EAL Specialist
Miranda, MEd BA Hons Trinity Dip TESOL, Mindlab, is responsible for demonstrations and training in the Australasia region, as well as content development. She is an EAL specialist who has taught in Primary, Secondary and Tertiary organisations in the UK, NZ, Malaysia and Oman. She has worked as an academic leader and as a teacher professional development coach. She also has experience across a range of international curricula, including NZCEL, NCEA, PYP, IMYC and Cambridge. Her specific area of interest is blended learning to meet individual student needs in a relevant context.
Christine Hanley
EAL Specialist
Christine, TTC, Dip.Tchg (Primary), BA (Linguistics), PGDip.ELT, is responsible for demonstrations and training in the Australasia region, as well as content development. She is a facilitator and teacher of English language learners who has taught in primary schools and the tertiary sector in New Zealand where she specialised in EAP programmes. She has worked as an academic leader, professional development coach and project director in primary, secondary and tertiary contexts. Christine has developed and delivered face-to-face and online programmes to English language learners.
Simon Lobo-Morell
Simon joined the Across Cultures team to work collaboratively in developing our online EAL learning environment, The Learning Village. Simon has over 10 years' experience as a programmer and has a keen interest in languages, having also taught English as a Foreign Language in the past. Simon runs CDU Digital, a website development and digital marketing business.
Beverley Roby
Memberships
Beverley is often the first person you'll speak to if you register on the Learning Village. She'll help with all your initial questions and set you up with your EAL Specialist, who can provide you with initial training and ongoing support. Beverley lives near Manchester with her dog, Poppy, and is the proud mother of Jasmine.
Heidi Niederkofler
Marketing, digital communication and content creation
Heidi is responsible for our social media channels and all things Marketing. In addition, she organises our courses, webinars and all digital communication. She is also responsible for our content creation and development. She has a BA in Business and Management and works as a part-time primary EAL teacher in addition to her work for Across Cultures. Already speaking three languages fluently, she has a lot of experience in language learning.
Alana Thurston
New Zealand Administrator
Alana facilitates managing new and existing memberships for the Australasia region. Based in Auckland, NZ, Alana has a BA in Social Science and has previously worked in local government and the private sector. She has a keen interest in democratic participation and education.
Alex Turner
Admin assistant
Alex joined the Across Cultures team in November 2020 and is responsible for admin support, as well as creating the images and audio for the Learning Village lesson content. Alex studied illustration at Falmouth University and works as a freelance illustrator in addition to her work at Across Cultures. She lives in the countryside near Bath (UK), and in her spare time enjoys knitting (badly) and growing her own vegetables.
Yzanne Mackay
Editor and Content Writer
Yzanne joined Across Cultures and the Learning Village in 2018. She has worked for over 20 years as a writer and editor and has a wealth of knowledge of the educational sector. Yzanne genuinely enjoys correcting grammar and spelling and loves working out the best ways of communicating: she gets to grips with the nuts and bolts of the Learning Village programmes, tidies everything up, writes articles for us and creates new resources.
Sara Marchetto
Illustrator (Learning Village)
Sara does an incredible job of bringing the online learning tool 'Learning Village' (www.learningvillage.net) to life! Sara lives in a beautiful, small village in the Italian Alps and loves walking in the mountains and practicing yoga. She started her illustration career by creating a little ugly, but adventurous, comic series about her and her primary school classmates in her first days of school. She started to publish in 2006 and, since then, she's been creating illustrations for textbooks, educational projects and fiction books, collaborating with publishers and public and private clients in Italy and worldwide. www.blog.saramarchetto.com, [email protected]